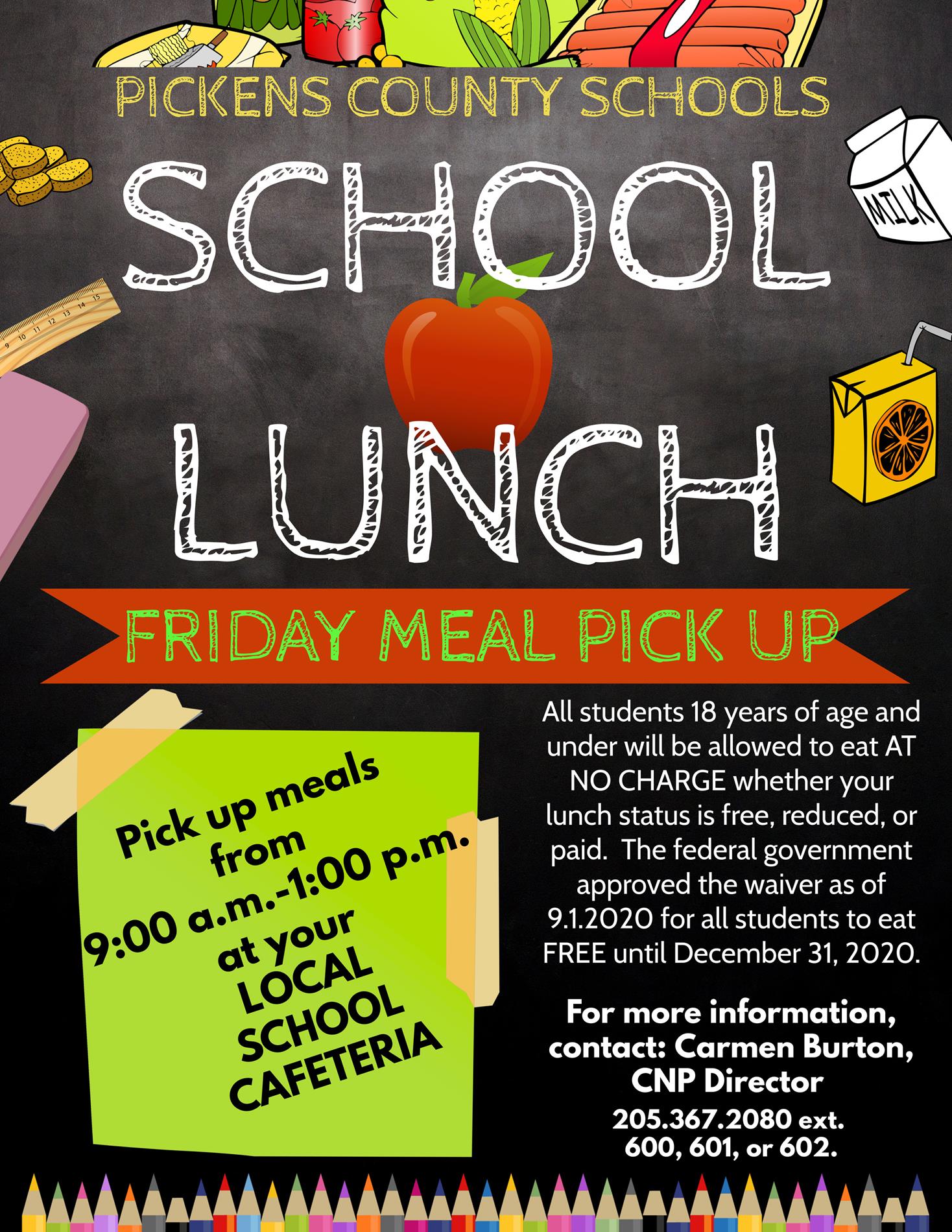 Pickens County Child Nutrition (CNP)
Child Nutrition follows the regulations of the United States Department of Agriculture (USDA) and Dietary Guidelines for Americans. Child Nutrition follows a four-week cycle menu linked with the School Meals Initiative for Healthy Children in an effort to promote wellness and prevent obesity in the District. Menus
are broadcast daily on the Mealviewer system in each school cafeteria. Cafeterias serve approximately
1,500 lunches and 1,080 breakfasts daily. The Child Nutrition staff encourages all students to eat a
healthy school breakfast because statistics indicate a positive relationship between breakfast and increased learning achievement.
Mission Statement

The mission of the Pickens County Child Nutrition Program

is to provide high quality, nutritious and appealing meals

to all students in a customer-focused environment and

to help every student succeed by keeping their minds

focused on their ability to learn, not on an empty stomach.


burtonc@pickens.k12.al.us
morrowv@pickens.k12.al.us
walkerw@aes.pickens.k12.al.us
wilkinsj@ahs.pickens.k12.al.us
mccoyo@ghs.pickens.k12.al.us
hicksa@pchs.pickens.k12.al.us
duncann@res.pickens.k12.al.us
Pickens County CNP Policies
Pickens County Wellness Policy 10th edition
Summer Feeding Information
PICKENS COUNTY SCHOOLS WILL NOT BE SERVING SUMMER MEALS IN

2020

.
Locations can be found using the Summer Meals Site Locator link below.
Menus for lunch and breakfast are available online via Mealviewer for the students, parents, and community to access from any computer or phone with Internet access. Links to access the menus are provided below as well as a user guide. Pickens County Schools provides a balanced breakfast and lunch each day. Learn more about it using the link below.