Mission Statement

The mission of the Pickens County Child Nutrition Program

is to provide high quality, nutritious and appealing meals

to all students in a customer-focused environment and

to help every student succeed by keeping their minds

focused on their ability to learn, not on an empty stomach.
The CNP follows United States Department of Agriculture (USDA) and Dietary Guidelines for Americans. The CNP follows a four-week cycled menu linked with the School Meals Initiative for Healthy Children in an effort to promote wellness and prevent obesity in the District. Cafeterias serve approximately 1,500 lunches and 1,080 breakfasts daily. The CNP staff encourages all students to eat a healthy school breakfast because statistics indicate a positive relationship between breakfast and increased learning achievement.
Breakfast and Lunch Menus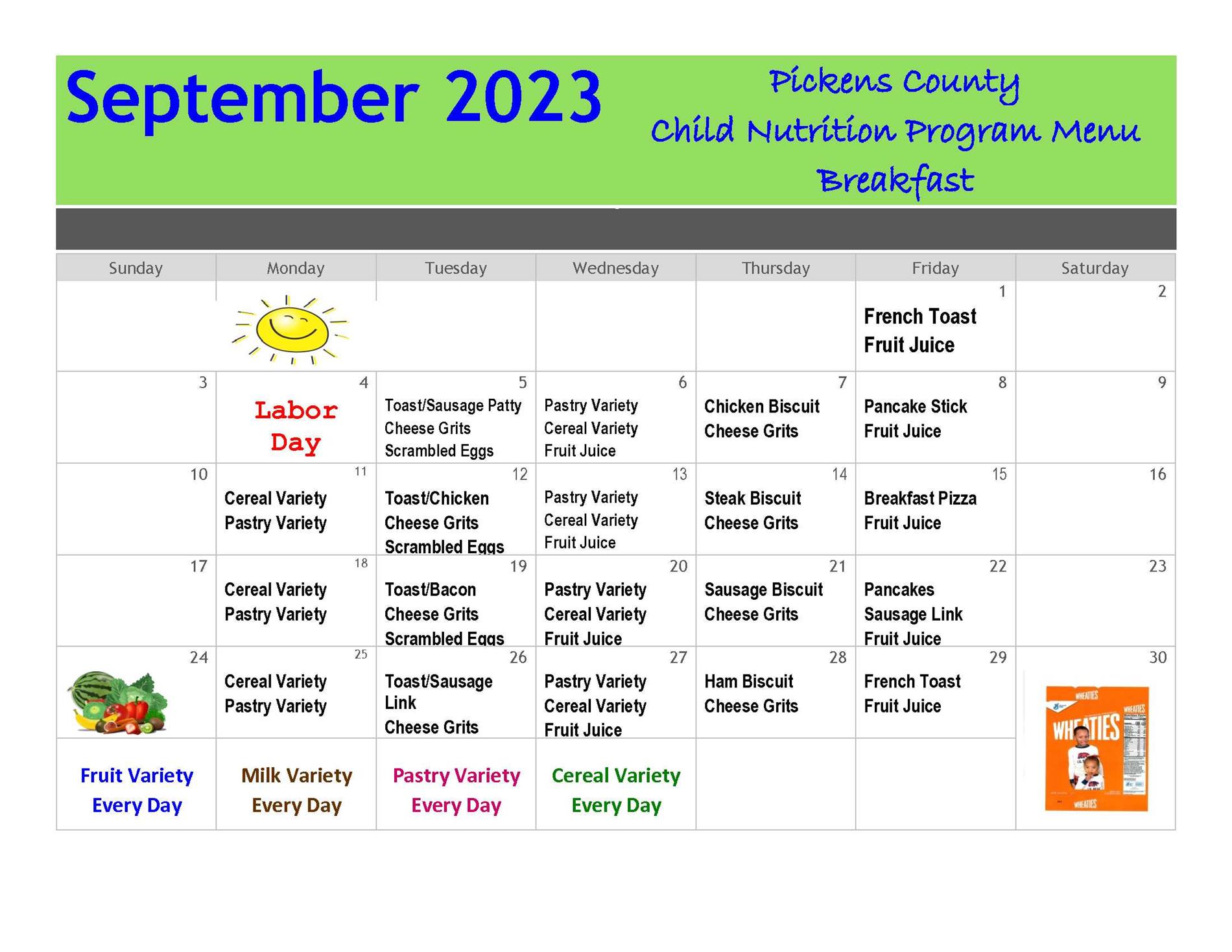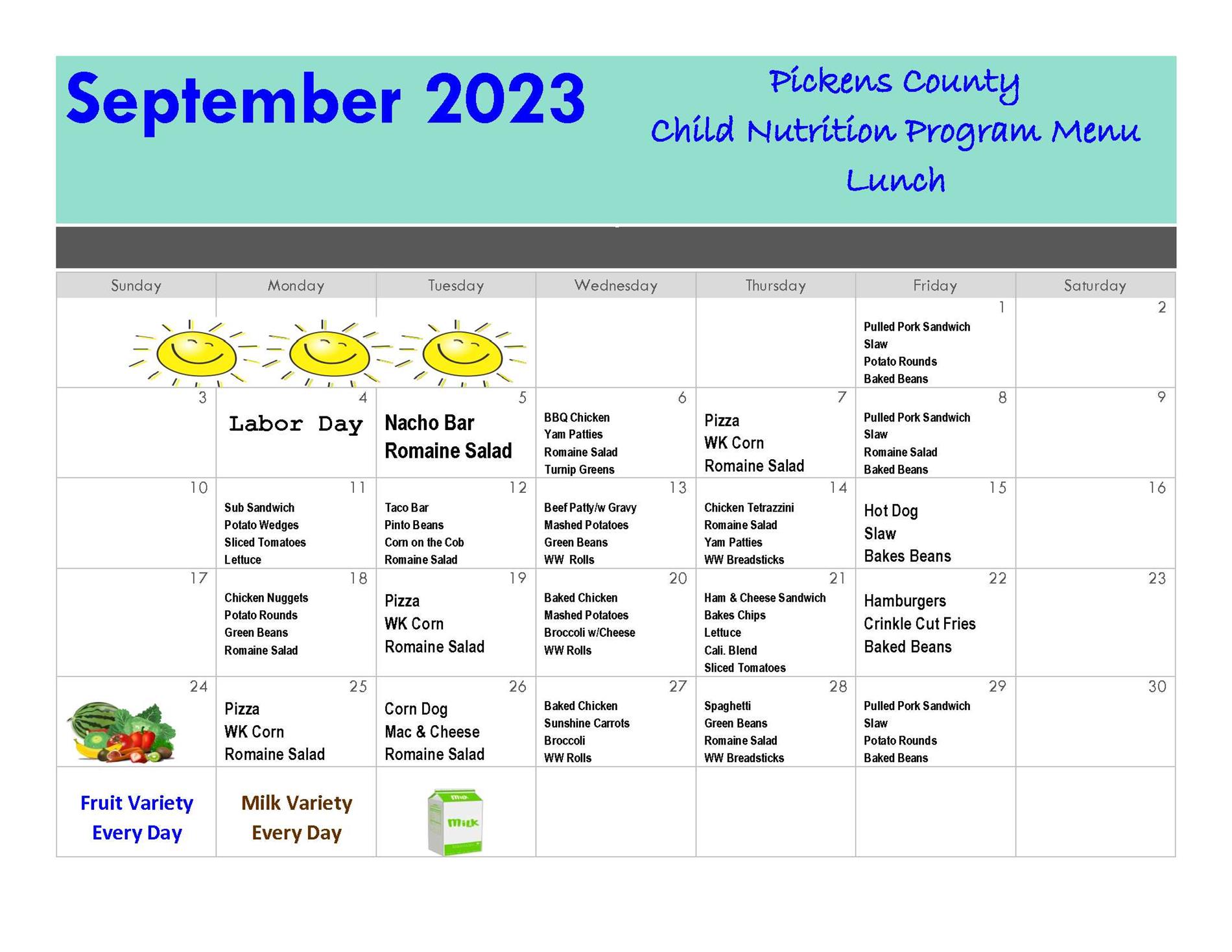 Pickens County Child Nutrition (CNP)
Aliceville Elementary Manager
Pickens County High Manager
Reform Elementary Manager
burtonc@pickens.k12.al.us
walkerw@pickens.k12.al.us
duncann@aes.pickens.k12.al.us
wilkinsj@ahs.pickens.k12.al.us
mccoyo@ghs.pickens.k12.al.us
hicksa@pchs.pickens.k12.al.us
taylorc@res.pickens.k12.al.us
Collection of Race and Ethnicity Data for School Meal Programs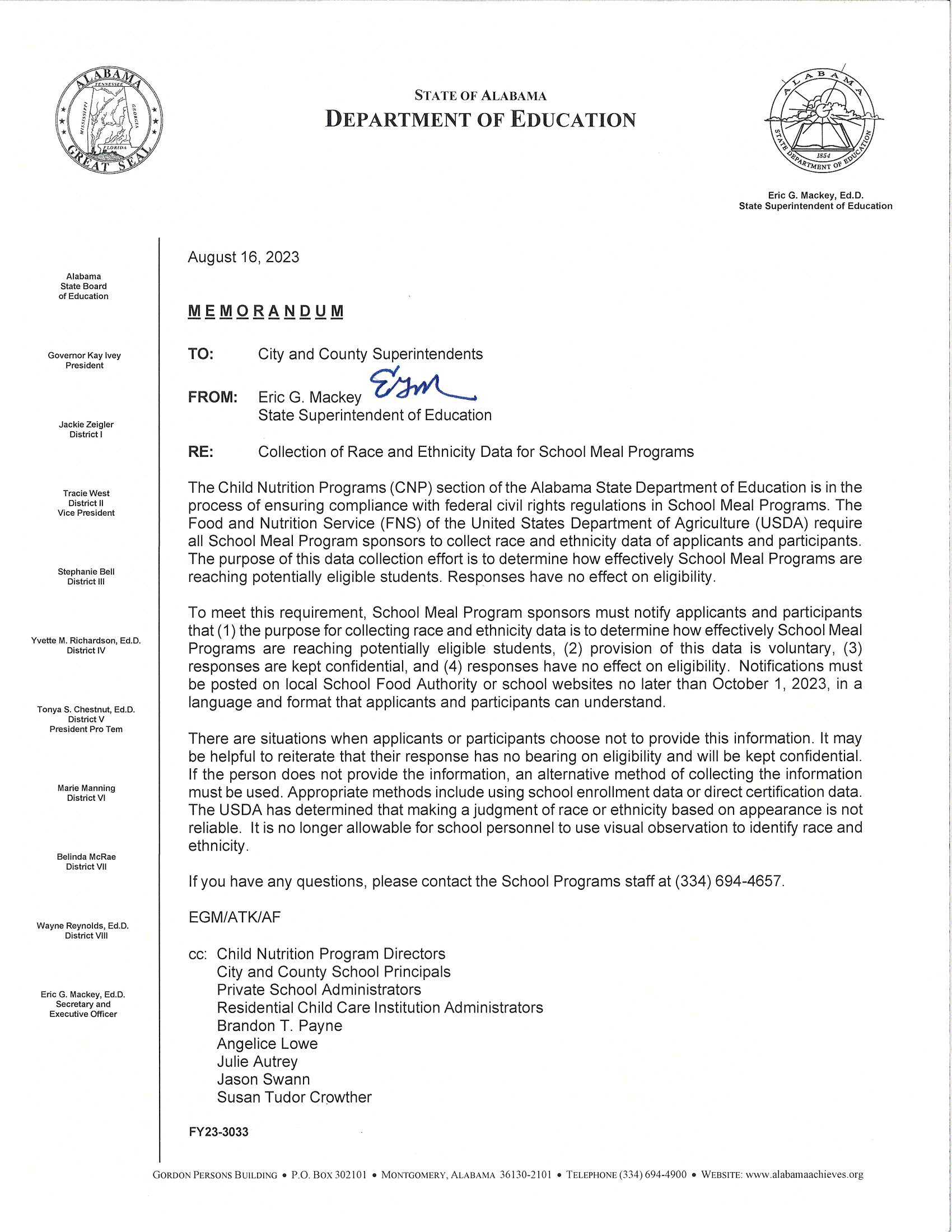 Pickens County CNP Policies
Pickens County Wellness Policy 10th edition