Pickens County Child Nutrition (CNP)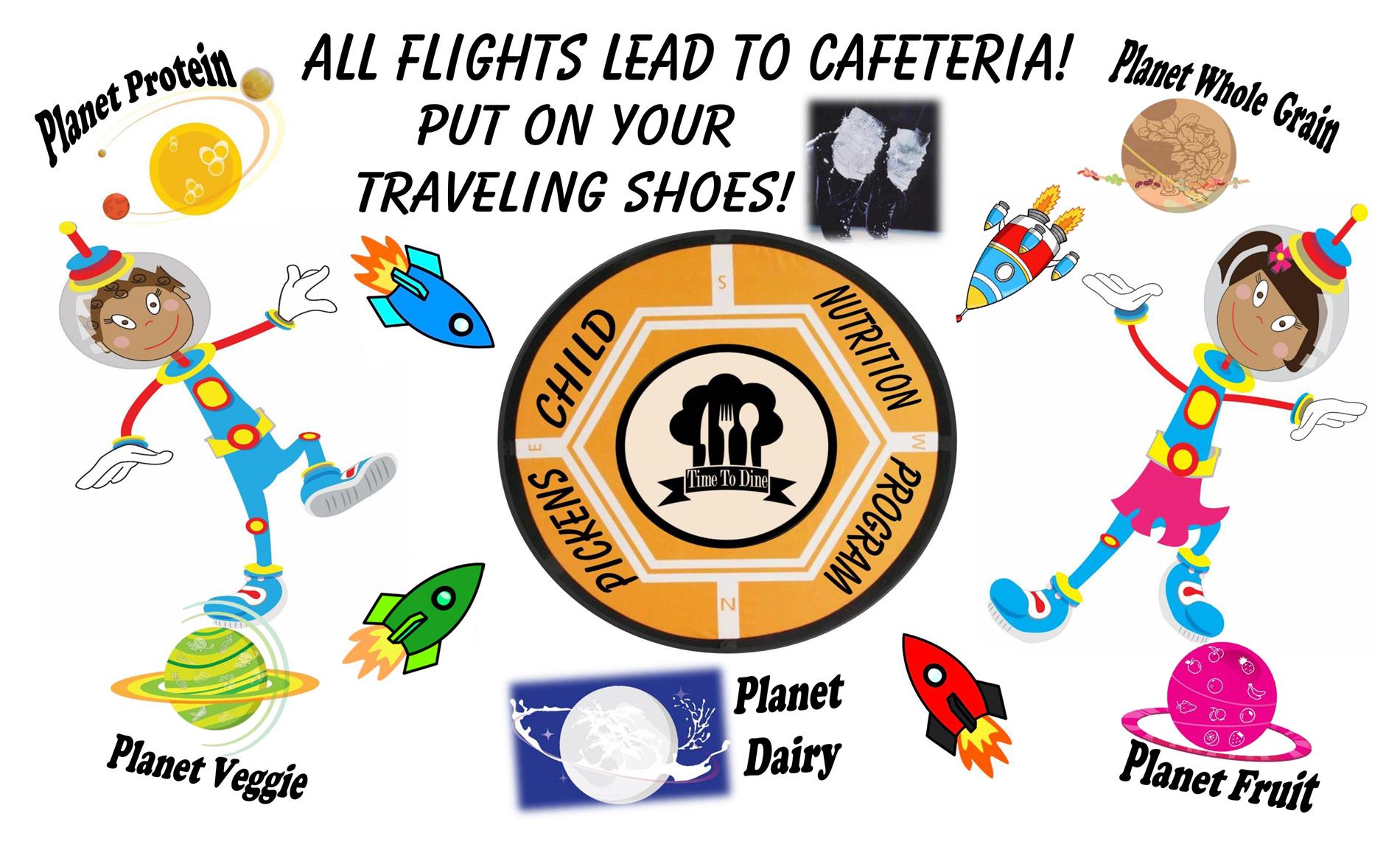 NATIONAL SCHOOL BREAKFAST WEEK, MARCH 2ND - 6TH, 2020
About NSBW

What is National School Breakfast Week?

It's a week long celebration of the National School Breakfast Program, permanently established in 1975 by an act of Congress. Schools across the country celebrate with special menu items, events and student activities. NSBW is the perfect time to bring attention to your breakfast program and set a goal to increase participation.

Studies show that children who eat school breakfast are more likely to:

Reach higher levels of achievement in reading and math
Score higher on standardized tests
Have better concentration and memory
Be more alert and maintain a healthy weight

The National School Breakfast Program also serves more than 14 million children every school day—that's a crowd of cosmic proportions!

Capitalize on NSBW with our tools and resources, including social media tips to help you promote your program to parents and students!

Why participate in NSBW?

According to a 2015 survey of SNA members, 96% said that their student participation increases during NSBW. Recognizing NSBW in your district or in your cafeteria helps you:

Increase student participation
Spread the message to parents that you're serving healthy and tasty breakfasts at school
Earn media coverage from local papers, TV stations, and bloggers
Connect with teachers and administrators at your school or in your district to spread the word that school breakfasts are healthy and delicious

What if the timing doesn't work for us?

NSBW 2020 is scheduled for March 2-6 by an act of Congress, but if you have a student holiday or teacher work day during that week you can celebrate anytime! The week before, or the week after—it's up to you!
Child Nutrition follows the regulations of the United States Department of Agriculture (USDA) and Dietary Guidelines for Americans. Child Nutrition follows a four-week cycle menu linked with the School Meals Initiative for Healthy Children in an effort to promote wellness and prevent obesity in the District. Menus
are broadcast daily on the Mealviewer system in each school cafeteria. Cafeterias serve approximately
1,500 lunches and 1,080 breakfasts daily. The Child Nutrition staff encourages all students to eat a
healthy school breakfast because statistics indicate a positive relationship between breakfast and increased learning achievement.
Mission Statement

The mission of the Pickens County Child Nutrition Program

is to provide high quality, nutritious and appealing meals

to all students in a customer-focused environment and

to help every student succeed by keeping their minds

focused on their ability to learn, not on an empty stomach.


burtonc@pickens.k12.al.us
morrowv@pickens.k12.al.us
mccoyo@ghs.pickens.k12.al.us
hicksa@pchs.pickens.k12.al.us
longl@res.pickens.k12.al.us
Pickens County CNP Policies
Pickens County Wellness Policy 10th edition
Coming Soon 2019 - 2020 Menus!
Summer Feeding Information
PICKENS COUNTY SCHOOLS WILL NOT BE SERVING SUMMER MEALS IN

2019

.
Locations can be found using the Summer Meals Site Locator link below.
Menus for lunch and breakfast are available online via Mealviewer for the students, parents, and community to access from any computer or phone with Internet access. Links to access the menus are provided below as well as a user guide. Pickens County Schools provides a balanced breakfast and lunch each day. Learn more about it using the link below.